Welcome to the website of Burkhard Herbote, Beckum, Germany, and his international network.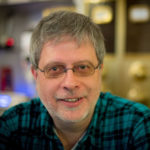 Burkhard is founder and editor of the © WorldTourismDirectory.com website, with about 130,000 entries probable the world's most comprehensive tourism information online directory (except worldwide hotel guides) for the international travel community and the traveling consumer, who both rely on the accuracy of its content.
The WorldTourismDirectory.com website contains, country by country, all international, national, regional, local tourism authorities, associations and organizations, and a huge number of travel services, corporations and travel and tourism media, government information sources, embassies and consulates, chambers of commerce, tourism investment agencies, non-profit organizations and much more. It also provides the most comprehensive listing of international associations, organizations and services in travel and tourism.
Further he is founder and editor of © Laenderkontakte.de – Verzeichnis der deutsch-internationalen Beziehungen (Directory of German International Relations), the former Handbuch der deutsch-internationalen Beziehungen (Handbook of German International Relations), with about 40,000 entries of German and foreign representations abroad and in Germany, liaison offices and information centres for politics, foreign economics and banks, cultural exchange, education, media, development, international co-operation, humanitarian assistance, human rights, science, research, tourism, travel, transport, interreligious dialogue, integration, refugees, asylum and environmental conservation and protection. Both online publications used to be books before. (First publishing 1991, resp. 1993).
More details on this website.
Interviews with Burkhard Herbote
Rezensionen - Bewertungen