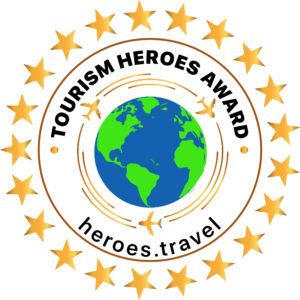 I am honored to be awarded the honorary title of "Tourism Hero" by the World Tourism Network (WTN). Whether I deserve this or not is for others to judge. The original link can be found below the text.
Burkhard Herbote, Editor World Tourism Directory, Founding Member International Chamber of Travel & Tourism, Advisor International Institute for Peace through Tourism, board member of the World Tourism Network, an expert in travel and tourism.
Burkhard is behind dozens of initiatives that have formed world travel, and tourism is functioning today.
He is a living Wikipedia for tourism and a source of information for so many.
For decades, and specifically during COVID, Burkhard was always there to help. He put Georgia on the map of tourism, connects tourism leaders constantly and if deserves to be a tourism hero over and over again.
Nominated by Juergen Steinmetz, chairman WTN, publisher eTurboNews
based in Germany
burkhard@herbote.com  | +49-2521-823333